Cost of Contacts Over a Lifetime vs. EVO ICL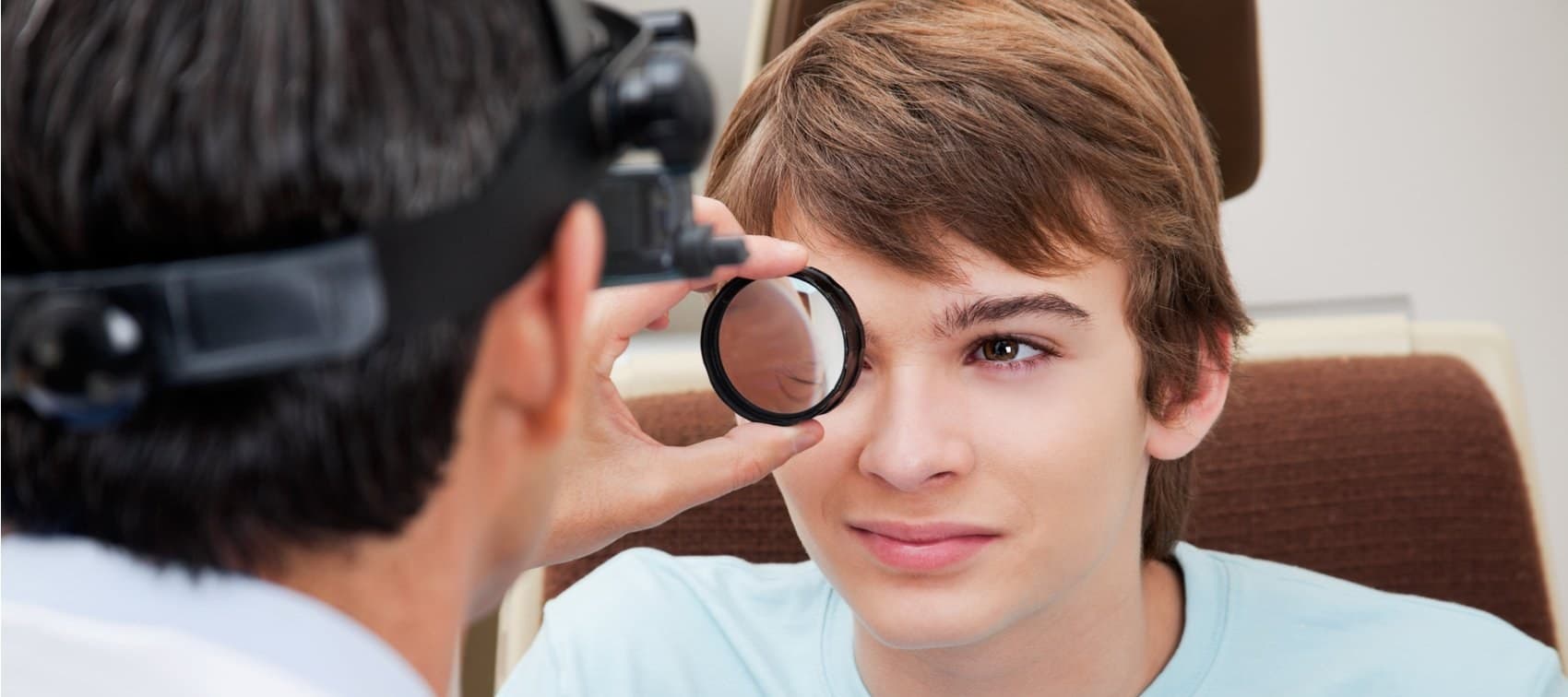 The ability to see clearly is one of life's most precious gifts. And just like many good things in life, good vision doesn't necessarily come cheap. As you begin your search for the ideal vision correction option, think about the cost of each over time. Here, we will weigh the cost of contacts over a lifetime versus the cost of the EVO ICL (EVO).
How Much Do Contacts Cost?
Contacts are one of the most commonly used methods of vision correction in the world. It is estimated that a total of 71 million people use contact lenses to aid their vision every day. But this form of corrective lens does not come without its short and long term costs.
Depending on the severity of your vision correction needs, contact lenses will vary in cost. Some of these defining factors include:
Contact lens prescription
The type of contacts you choose
Where you buy them
In addition to these, other factors that can affect the cost of contact lenses include:
Manufacturer rebates
Discounts on bulk purchases
Frequency of purchases
Because there are so many factors that affect the price of contact lenses, it is difficult to accurately pinpoint how much they will cost for each patient.
But generally speaking, if you are nearsighted and are prescribed a popular brand of disposable soft contact lenses, these lenses frequently are sold at a retail price of $22 to $26 for a box of six lenses.
If you replace your contacts approximately every two weeks, this means you need about five boxes (30 lenses) per eye, or a total of 10 boxes per year. This comes to an annual contact lens cost of roughly $220 to $260 (lenses only).
Caring for your lenses require additional supplies such as using a multipurpose contact lens solution and contact lens storage that's recommended to be replaced at least every 3 months or as instructed by an eye care provider.On average, the cost can range from $15 - $25 per solution with a case per month. This comes to an annual spending roughly $150 - $300. On average, 36.17 million Americans used some type of contact lens cleaning solution in 2018.
These numbers can average out to a cost of $18,000 over a person's lifetime, though individual costs may vary depending on the severity of one's condition.
Cost of Laser Eye Surgery
On the other side of the spectrum, the cost of laser eye surgery can range from as low as $299 per eye to up to $4,000 or more per eye. The average price of custom bladeless LASIK eye surgery in 2016 was estimated at $2,500 USD per eye. Geography, surgical experience, technology (e.g., which lasers), insurance benefits, and healthcare savings will all influence the final cost of your laser eye surgery.
In addition to the variables discussed above, many other factors may affect the price of LASIK as well. These include:

The level of experience and reputation of the surgeon
The technology that the surgeon uses

Bladeless vs. Bladed procedures
The addition of Wavefront technology

Additional costs and services such as post-operative checkups and other packages may cause the over cost to be more expensive.
After 10 years from getting the initial surgery, about 10% of patients may require an enhancement procedure as a follow up to address their vision changes. This can only be completed if a thorough evaluation done by an eye care professional deems you as a suitable candidate for the surgery. Costs for this range depending on your eye care professional.

Insurance usually does not cover laser eye surgery, unless your job requires perfect vision. Often times though, insurance companies will negotiate reduced rates for its members.
The Cost of EVO ICL
Unlike both corrective lenses and LASIK, the EVO ICL is a long term solution, resulting in costs that are fixed to a one-time fee. When you compare EVO ICL with the long term costs of glasses and contacts, the procedure pays for itself.
The permanent, yet removable lens allows for ease of access if a follow up procedure is needed. Compared to LASIK, a follow up procedure with the EVO ICL will not remove any corneal tissue.

EVO ICL costs vary depending on your prescription, location and provider. Upon consultation with an EVO ICL doctor, you will be provided with the actual costs, financing options and payment plans for your specific procedure.
[Updated June 2019]
Sources:
https://www.statista.com/statistics/317814/us-households-brands-of-contact-lens-cleaning-solutions/
https://www.statista.com/statistics/275466/us-households-usage-of-contact-lens-cleansing-solutions/
https://www.statista.com/statistics/275466/us-households-usage-of-contact-lens-cleansing-solutions/

Important Safety Information
The EVO Visian ICL Lens is intended for the correction of moderate to high nearsightedness. EVO Visian ICL and EVO Visian TICL surgery is intended to safely and effectively correct nearsightedness between -3.0 D to -15.0 D, the reduction in nearsightedness up to -20.0 D and treatment of astigmatism from 1.0 D to 4.0 D. If you have nearsightedness within these ranges, EVO Visian ICL surgery may improve your distance vision without eyeglasses or contact lenses. Because the EVO Visian ICL corrects for distance vision, it does not eliminate the need for reading glasses, you may require them at some point, even if you have never worn them before.
Implantation of the EVO Visian ICL is a surgical procedure, and as such, carries potentially serious risks. Please discuss the risks with your eye care professional. Complications, although rare, may include need for additional surgical procedures, inflammation, loss of cells from the back surface of the cornea, increase in eye pressure, and cataracts.
You should NOT have EVO Visian ICL surgery if:
Your doctor determines that the shape of your eye is not an appropriate fit for the EVO Visian ICL
You are pregnant or nursing
You have moderate to severe damage to the optic nerve caused by increased pressure (glaucoma)
You do not meet the minimum endothelial cell density for your age at the time of implantation as determined by your eye doctor
Your vision is not stable as determined by your eye doctor

Before considering EVO Visian ICL surgery you should have a complete eye examination and talk with your eye care professional about EVO Visian ICL surgery, especially the potential benefits, risks, and complications. You should discuss the time needed for healing after surgery. For additional information with potential benefits, risks and complications please visit DiscoverICL.com.

References
¹Patient Survey, STAAR Surgical ICL Data Registry, 2018

²Sanders D. Vukich JA. Comparison of implantable collamer lens (ICL) and laser-assisted in situ keratomileusis (LASIK) for Low Myopia. Cornea. 2006 Dec; 25(10):1139-46.
³Naves, J.S. Carracedo, G. Cacho-Babillo, I. Diadenosine Nucleotid Measurements as Dry-Eye Score in Patients After LASIK and ICL Surgery. Presented at American Society of Cataract and Refractive Surgery (ASCRS) 2012.
⁴Shoja, MR. Besharati, MR. Dry eye after LASIK for myopia: Incidence and risk factors. European Journal of Ophthalmology. 2007; 17(1): pp. 1-6.
5aLee, Jae Bum et al. Comparison of tear secretion and tear film instability after photorefractive keratectomy and laser in situ keratomileusis. Journal of Cataract & Refractive Surgery , Volume 26 , Issue 9 , 1326 - 1331.
5bParkhurst, G. Psolka, M. Kezirian, G. Phakic intraocular lens implantantion in United States military warfighters: A retrospective analysis of early clinical outcomes of the Visian ICL. J Refract Surg. 2011;27(7):473-481.
⁶Martínez-Plaza E, López-Miguel A, López-de la Rosa A, et al. Effect of the EVO+ Visian Phakic Implantable Collamer Lens on Visual Performance and Quality of Vision and Life, Am J Ophthalmol 2021;226:117-125.
⁷Packer M. Evaluation of the EVO/EVO+ Sphere and Toric Visian ICL: Six month results from the United States Food and Drug Administration clinical trial. Clinical Ophthalmology. 2022;16:1541-53.
⁸Parkhurst GD. A prospective comparison of phakic collamer lenses and wavefront-optimized laser-assisted in situ keratomileusis for correction of myopia. Clin Ophthalmol. 2016;10:1209-1215.
⁹Ganesh S, Brar S, Pawar A. Matched population comparison of visual outcomes and patient satisfaction between 3 modalities for the correction of low to moderate myopic astigmatism. Clin Ophthalmol. 2017;11:1253-1263.