Dry Eye Facts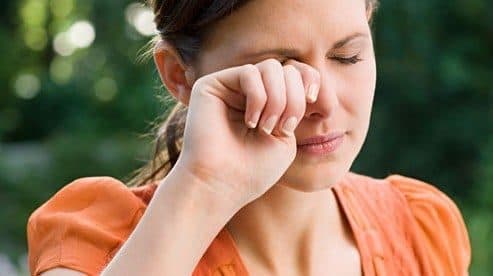 Fact: Dry eye occurs when the eye does not produce tears properly, or when the tears are not of the correct consistency and evaporate too quickly.
Allaboutvision.com has stated that researchers have found that LASIK generally carries significant risk for dry eyes in people who did not have the problem previously, and that dry eye symptoms persisted in about 25 percent of LASIK patients six months after surgery. Luckily, EVO Visian ICL (EVO) does not induce dry eye syndrome. Just one of the many benefits of the EVO ICL procedure.
See below more facts about dry eyes. And for more information on the EVO ICL click here.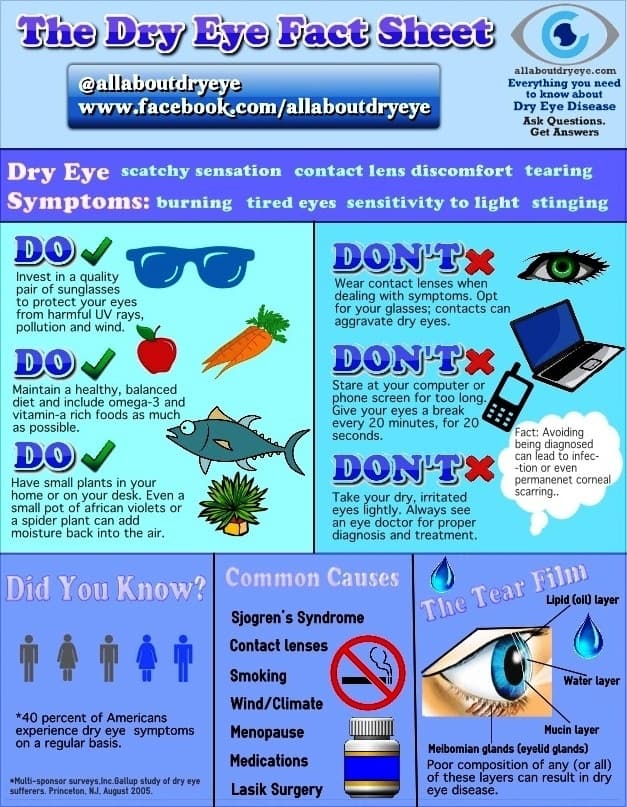 Important Safety Information
The EVO Visian ICL Lens is intended for the correction of moderate to high nearsightedness. EVO Visian ICL and EVO Visian TICL surgery is intended to safely and effectively correct nearsightedness between -3.0 D to -15.0 D, the reduction in nearsightedness up to -20.0 D and treatment of astigmatism from 1.0 D to 4.0 D. If you have nearsightedness within these ranges, EVO Visian ICL surgery may improve your distance vision without eyeglasses or contact lenses. Because the EVO Visian ICL corrects for distance vision, it does not eliminate the need for reading glasses, you may require them at some point, even if you have never worn them before.
Implantation of the EVO Visian ICL is a surgical procedure, and as such, carries potentially serious risks. Please discuss the risks with your eye care professional. Complications, although rare, may include need for additional surgical procedures, inflammation, loss of cells from the back surface of the cornea, increase in eye pressure, and cataracts.
You should NOT have EVO Visian ICL surgery if:
Your doctor determines that the shape of your eye is not an appropriate fit for the EVO Visian ICL
You are pregnant or nursing
You have moderate to severe damage to the optic nerve caused by increased pressure (glaucoma)
You do not meet the minimum endothelial cell density for your age at the time of implantation as determined by your eye doctor
Your vision is not stable as determined by your eye doctor
Before considering EVO Visian ICL surgery you should have a complete eye examination and talk with your eye care professional about EVO Visian ICL surgery, especially the potential benefits, risks, and complications. You should discuss the time needed for healing after surgery. For additional information with potential benefits, risks and complications please visit DiscoverICL.com