On the Field with Will Levis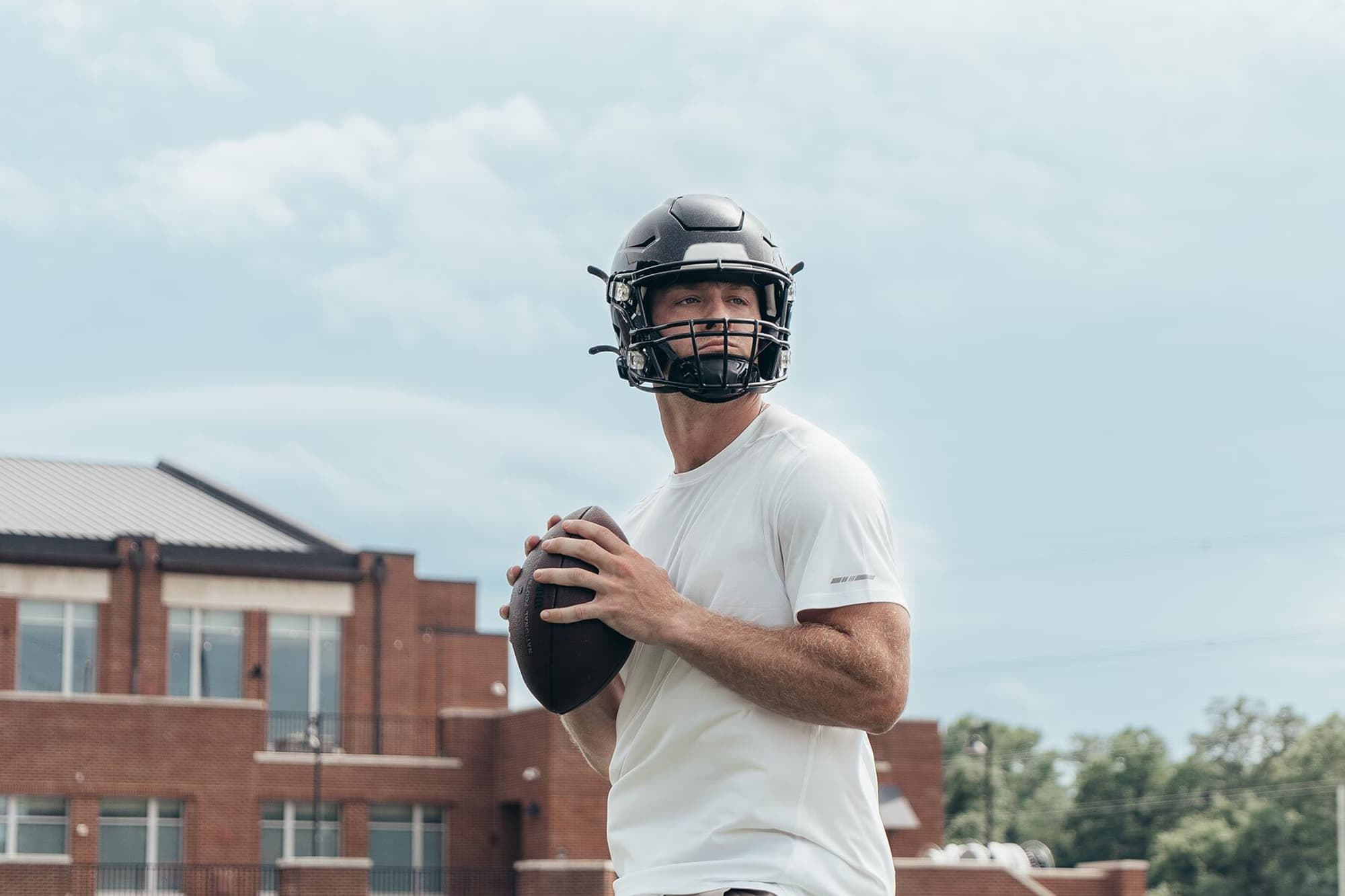 Will Levis' struggle with glasses and contacts
As a quarterback for the University of Kentucky Wildcats, Will Levis knew the importance of clear vision. Every move, every pass, and every decision depended on it. But being nearsighted and wearing contact lenses posed challenges that often impacted his game.
"I've had to deal with glasses and contact lenses for my whole adolescent and adult life. I've even had my contact lenses knocked out during a game, taking away my ability during a play or a drive."
When he was drafted by the Tennessee Titans in 2023, the stakes became even higher. Transitioning to professional football meant he couldn't afford any distractions, especially from his vision.
"I wanted to do what was best for me and have the best edge that I could get. When looking at all the options, it became clear that EVO ICL was the best option for me."
Do I Qualify?
Why Will Levis chose EVO ICL lenses
When doing his research on EVO ICL, a couple of benefits stood out to Will:
Safety: Unlike other procedures, EVO ICL doesn't involve the permanent removal of corneal tissue.
Comfort: The EVO ICL procedure doesn't cause dry eye syndrome.
Removability: EVO ICL lenses can be safely removed by a doctor if ever needed. This added flexibility gave Will peace of mind.
"On the field, EVO ICL gives me more confidence in my game and my ability. EVO ICL lets me play more freely, not having to worry about the daily hassles that come with wearing contact lenses."
"My day-to-day life has changed drastically. Being able to wake up and see clearly right away is such an underrated aspect of life. The difference in my eyesight from before and after the EVO ICL procedure is night and day. I truly know that getting EVO ICL is one of the best decisions I've made in my entire life."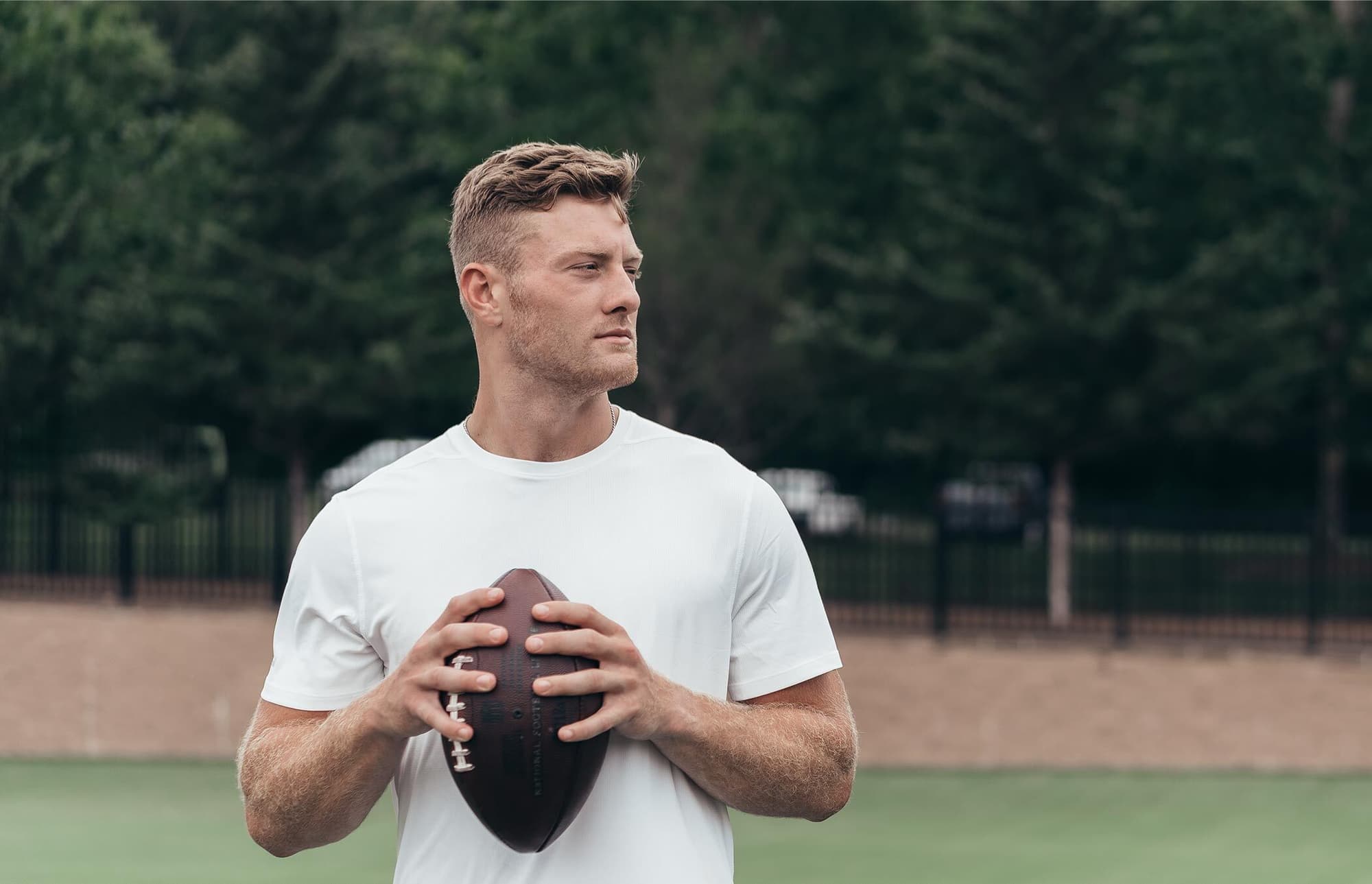 Ready to Discover Visual Freedom With EVO ICL? Find a Doctor Today
Important Safety Information
The EVO Visian ICL Lens is intended for the correction of moderate to high nearsightedness. EVO Visian ICL and EVO Visian TICL surgery is intended to safely and effectively correct nearsightedness between -3.0 D to -15.0 D, the reduction in nearsightedness up to -20.0 D and treatment of astigmatism from 1.0 D to 4.0 D. If you have nearsightedness within these ranges, EVO Visian ICL surgery may improve your distance vision without eyeglasses or contact lenses. Because the EVO Visian ICL corrects for distance vision, it does not eliminate the need for reading glasses, you may require them at some point, even if you have never worn them before.
Implantation of the EVO Visian ICL is a surgical procedure, and as such, carries potentially serious risks. Please discuss the risks with your eye care professional. Complications, although rare, may include need for additional surgical procedures, inflammation, loss of cells from the back surface of the cornea, increase in eye pressure, and cataracts.
You should NOT have EVO Visian ICL surgery if:
Your doctor determines that the shape of your eye is not an appropriate fit for the EVO Visian ICL
You are pregnant or nursing
You have moderate to severe damage to the optic nerve caused by increased pressure (glaucoma)
You do not meet the minimum endothelial cell density for your age at the time of implantation as determined by your eye doctor
Your vision is not stable as determined by your eye doctor

Before considering EVO Visian ICL surgery you should have a complete eye examination and talk with your eye care professional about EVO Visian ICL surgery, especially the potential benefits, risks, and complications. You should discuss the time needed for healing after surgery. For additional information with potential benefits, risks and complications please visit DiscoverICL.com.

References
¹Patient Survey, STAAR Surgical ICL Data Registry, 2018

²Sanders D. Vukich JA. Comparison of implantable collamer lens (ICL) and laser-assisted in situ keratomileusis (LASIK) for Low Myopia. Cornea. 2006 Dec; 25(10):1139-46.
³Naves, J.S. Carracedo, G. Cacho-Babillo, I. Diadenosine Nucleotid Measurements as Dry-Eye Score in Patients After LASIK and ICL Surgery. Presented at American Society of Cataract and Refractive Surgery (ASCRS) 2012.
⁴Shoja, MR. Besharati, MR. Dry eye after LASIK for myopia: Incidence and risk factors. European Journal of Ophthalmology. 2007; 17(1): pp. 1-6.
5aLee, Jae Bum et al. Comparison of tear secretion and tear film instability after photorefractive keratectomy and laser in situ keratomileusis. Journal of Cataract & Refractive Surgery , Volume 26 , Issue 9 , 1326 - 1331.
5bParkhurst, G. Psolka, M. Kezirian, G. Phakic intraocular lens implantantion in United States military warfighters: A retrospective analysis of early clinical outcomes of the Visian ICL. J Refract Surg. 2011;27(7):473-481.
⁶Martínez-Plaza E, López-Miguel A, López-de la Rosa A, et al. Effect of the EVO+ Visian Phakic Implantable Collamer Lens on Visual Performance and Quality of Vision and Life, Am J Ophthalmol 2021;226:117-125.
⁷Packer M. Evaluation of the EVO/EVO+ Sphere and Toric Visian ICL: Six month results from the United States Food and Drug Administration clinical trial. Clinical Ophthalmology. 2022;16:1541-53.
⁸Parkhurst GD. A prospective comparison of phakic collamer lenses and wavefront-optimized laser-assisted in situ keratomileusis for correction of myopia. Clin Ophthalmol. 2016;10:1209-1215.
⁹Ganesh S, Brar S, Pawar A. Matched population comparison of visual outcomes and patient satisfaction between 3 modalities for the correction of low to moderate myopic astigmatism. Clin Ophthalmol. 2017;11:1253-1263.