The 5 Step Eye Massage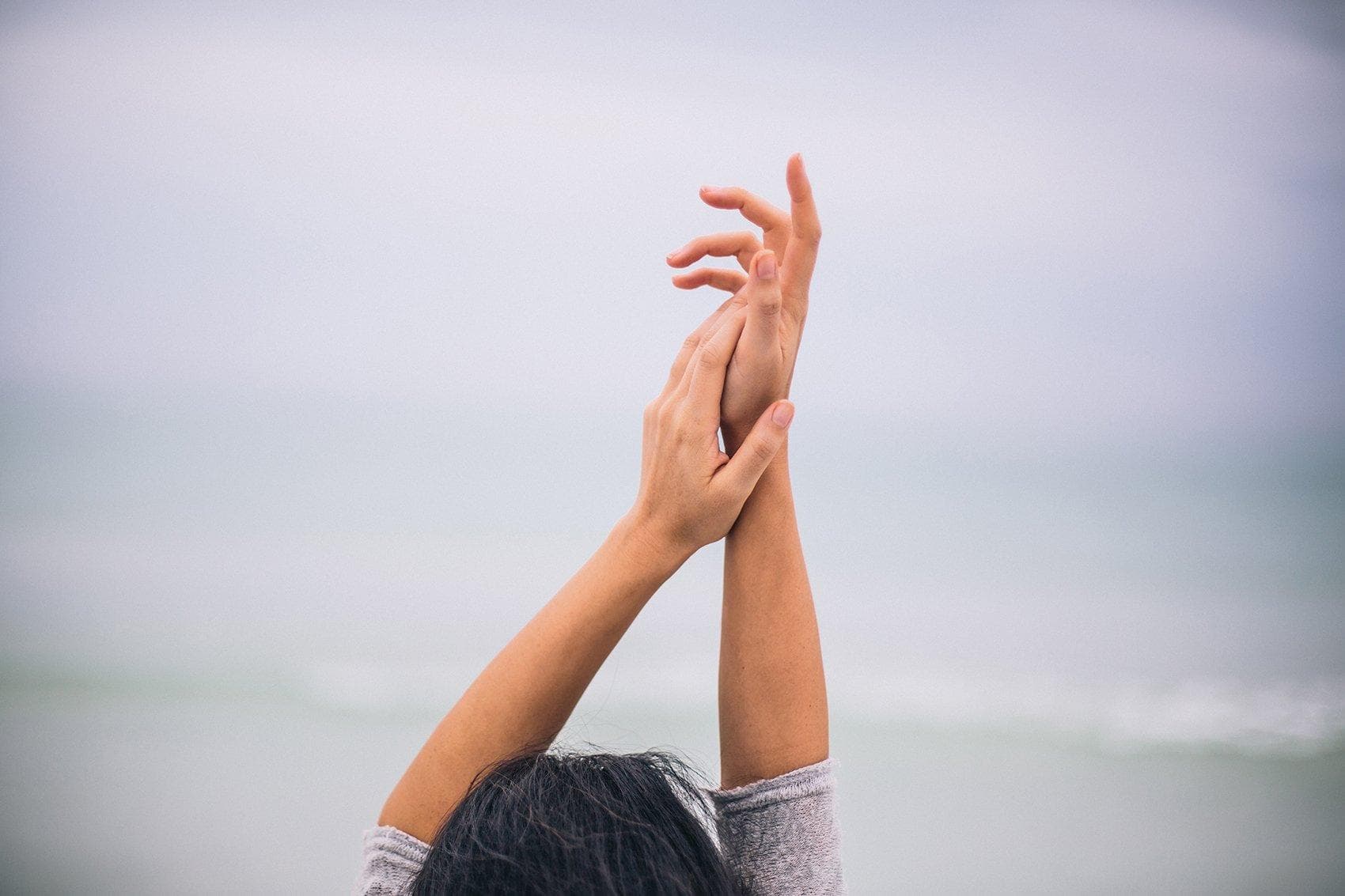 Have a quick two minutes? Take a little break to soothe your eyes with an eye massage. If you work on the computer for an extended period of time, or do other detailed-demanding work, you probably find that your eyes get tired before the day is done. Your concentration is likely to wander since the focus shifts to your eyes rather than the task at hand.
Why Practice Eye Care with an Eye Massage?
Tired eyes can be due to dry eyes since your eyes are fixated on a specific task where you go from blinking an average of 15 - 20 times per minute to 3 - 4 times per minute. This can strain your eye, leading to redness and fatigue.
Relieve tired or dry eyes by doing a self-massage to help increase blood circulation to the eye area and release muscle tension. The eye exercise below can be used daily to encourage healthy habits and to reap the benefits of soothing eye care.
STEP 1: Massage Eye Socket Bones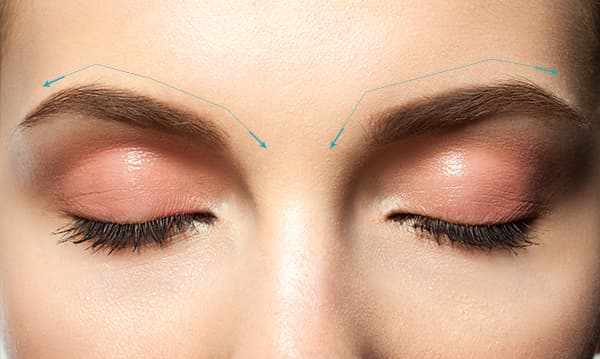 Keeping your eyes closed, use your middle finger to massage the eye-socket bones and down to the bridge of the nose. Repeat 8-10 times. This could help to increase the blood circulation in your face, giving more oxygen and nutrients to the red blood cells around your eyes.
STEP 2: Press on Pressure Points at Your Temples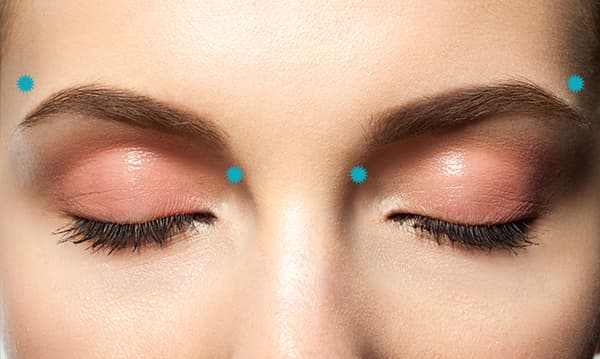 Press on the pressure points just under the brow bone below the inner eyebrows and count to 3. Then press at temples and do the same. By adding pressure, you're stimulating different areas of your facial muscles, which are responsible for squinting and blinking.
STEP 3: Relieve Pressure Between Your Eyes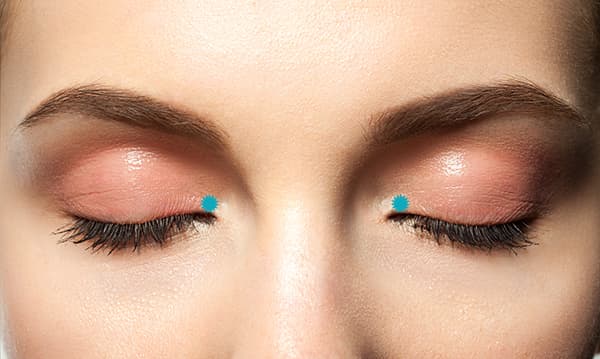 Using your thumbs, gently press on the area right above the inner corner of the eyes where the crease of your lid begins. Press slowly and release. Repeat this exercise 5 times. By doing this, you're helping to relieve pressure in between your eyes.
STEP 4: Massage Your Temples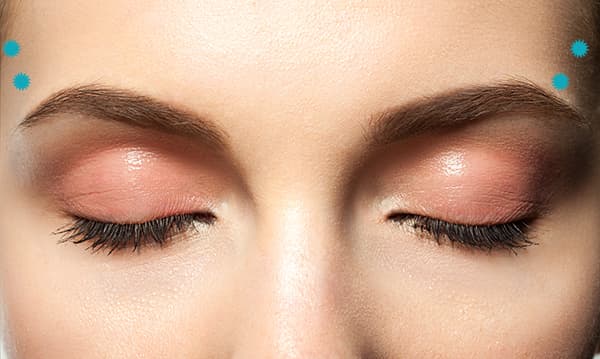 Using your middle fingers, massage the hollow area which is located in the temples on the side of your face using an up and down motion. Continue to massage the area for 1 minute. This can help to reduce any tension in your temples and gives a feeling of relaxation.
STEP 5: Massage the Back of the Head
Using the tips of your index fingers, gently massage the area located in the back of the skull, directly behind the eyes. Take care not to press to hard since this is a tender spot. Continue to massage the area for 1 minute.
It's great to use simple techniques in your daily routine of this eye exercise to keep your eyes healthy by massaging them.
Doing this soothing eye massage daily can have many long term benefits, click here for more information on other types of eye exercises.
Important Safety Information
The EVO Visian ICL Lens is intended for the correction of moderate to high nearsightedness. EVO Visian ICL and EVO Visian TICL surgery is intended to safely and effectively correct nearsightedness between -3.0 D to -15.0 D, the reduction in nearsightedness up to -20.0 D and treatment of astigmatism from 1.0 D to 4.0 D. If you have nearsightedness within these ranges, EVO Visian ICL surgery may improve your distance vision without eyeglasses or contact lenses. Because the EVO Visian ICL corrects for distance vision, it does not eliminate the need for reading glasses, you may require them at some point, even if you have never worn them before.
Implantation of the EVO Visian ICL is a surgical procedure, and as such, carries potentially serious risks. Please discuss the risks with your eye care professional. Complications, although rare, may include need for additional surgical procedures, inflammation, loss of cells from the back surface of the cornea, increase in eye pressure, and cataracts.
You should NOT have EVO Visian ICL surgery if:
Your doctor determines that the shape of your eye is not an appropriate fit for the EVO Visian ICL
You are pregnant or nursing
You have moderate to severe damage to the optic nerve caused by increased pressure (glaucoma)
You do not meet the minimum endothelial cell density for your age at the time of implantation as determined by your eye doctor
Your vision is not stable as determined by your eye doctor

Before considering EVO Visian ICL surgery you should have a complete eye examination and talk with your eye care professional about EVO Visian ICL surgery, especially the potential benefits, risks, and complications. You should discuss the time needed for healing after surgery. For additional information with potential benefits, risks and complications please visit DiscoverICL.com.

References
¹Patient Survey, STAAR Surgical ICL Data Registry, 2018

²Sanders D. Vukich JA. Comparison of implantable collamer lens (ICL) and laser-assisted in situ keratomileusis (LASIK) for Low Myopia. Cornea. 2006 Dec; 25(10):1139-46.
³Naves, J.S. Carracedo, G. Cacho-Babillo, I. Diadenosine Nucleotid Measurements as Dry-Eye Score in Patients After LASIK and ICL Surgery. Presented at American Society of Cataract and Refractive Surgery (ASCRS) 2012.
⁴Shoja, MR. Besharati, MR. Dry eye after LASIK for myopia: Incidence and risk factors. European Journal of Ophthalmology. 2007; 17(1): pp. 1-6.
5aLee, Jae Bum et al. Comparison of tear secretion and tear film instability after photorefractive keratectomy and laser in situ keratomileusis. Journal of Cataract & Refractive Surgery , Volume 26 , Issue 9 , 1326 - 1331.
5bParkhurst, G. Psolka, M. Kezirian, G. Phakic intraocular lens implantantion in United States military warfighters: A retrospective analysis of early clinical outcomes of the Visian ICL. J Refract Surg. 2011;27(7):473-481.
⁶Martínez-Plaza E, López-Miguel A, López-de la Rosa A, et al. Effect of the EVO+ Visian Phakic Implantable Collamer Lens on Visual Performance and Quality of Vision and Life, Am J Ophthalmol 2021;226:117-125.
⁷Packer M. Evaluation of the EVO/EVO+ Sphere and Toric Visian ICL: Six month results from the United States Food and Drug Administration clinical trial. Clinical Ophthalmology. 2022;16:1541-53.
⁸Parkhurst GD. A prospective comparison of phakic collamer lenses and wavefront-optimized laser-assisted in situ keratomileusis for correction of myopia. Clin Ophthalmol. 2016;10:1209-1215.
⁹Ganesh S, Brar S, Pawar A. Matched population comparison of visual outcomes and patient satisfaction between 3 modalities for the correction of low to moderate myopic astigmatism. Clin Ophthalmol. 2017;11:1253-1263.